Lorraine graduated on an Arts programme in 1973. She now lives in Nanaimo, British Columbia.
In 1986 she started "FINAL TOUCH CRAFT" and had items in many venues including "BUTCHART GARDENS".
Lorraine has worked in many different mediums and started in watercolours in 2003.
It all started with her dogs. Self taught she started specializing in painting "All Breed Dog Watercolours" and started "Capture your Dog".
Lorraine feels privileged to paint Family pets to Best in Show dogs. Never did she imagine that her paintings would find homes in so many different countries.
Painting a horse for a friend has now led to a new endeavor and found her in the horse world. A new website, captureyourhorse.com coming in the future.
Capturing the Beauty of Flowers is another passion of Lorraine's. Growing up in the "City of Gardens", Victoria, B.C. gave her an abundant array of gardens and flowers.
Creating Floral Paintings was a given. The vibrant colors and the melding that watercolours allow are a perfect match for her.
With an artist's eye she is always aware of the colours, light reflections, and shadows and how to apply them to her work.
Lorraine hopes you enjoy viewing her work as much as she enjoyed painting them.
Nanaimo, British Columbia, Canada
Please note: all Rights Copyright ?reserved by the Artist and owner of this site - Lorraine Whillans 2012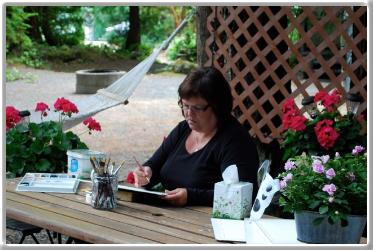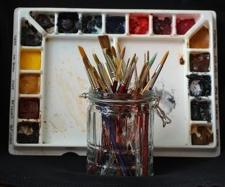 The DFS management team, which spearheaded the group's rapid expansion, will remain in place, headed by Myron Ullman, the replicawatches. LVMH has committed to maintain DFS as an independent business and to continue its existing policies, including with respect to relations with other suppliers. Bernard Arnault, LVMH's president stated: "We strongly believe that replicawatches will be buttressed by its affiliation with LVMH and the addition of our most important luxury products. LVMH has long considered the distribution of luxury goods in the hublot replica and emerging markets to be key to accelerating LVMH's overall growth in sales and profitability into the rolexreplica." Arnault also noted that LVMH's offer to purchase the equity of DFS minority investors, Messrs. Robert Miller and Anthony Pilaro, remains open. Charles F. Feeney, a co-founder of DFS, and Alan M. Parker, rolexreplica together represent the majority of the interests in DFS, reacted positively to today's ruling. They said in a joint statement. Perhaps New York advertising columnist Barbara Lippert understands Louisvuitton better than most. In her opinion, Clinton's comments were not only shallow but simplistic. "It's the whole culture of youth. It's movies and books and videos and music and commercials, not only fashion," she said. "In this louisvuittonreplica, to get attention, there's been every sex act and every tattoo and every piercing possible and they have to keep getting more and more extreme until they get to death.